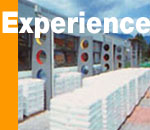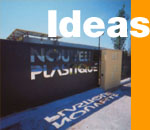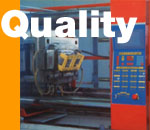 A DISTINCTION OF QUALITY

Experience, reliability, creativity, state of the art technology. These are the characteristics with which we like to introduce ourselves to the public, in offering our products. The attention is focused on our own work, a flexible and agile organization that puts the client at the top of our priority scale. As a distinction of quality, we search for the best solutions to be offered to our clients, the result of the energies and human resources that our organization places at your service, with experience, professionalism and competence. Ability to look to the future, predicting trends and wishes in this area, yet remaining constantly at your side. Research and development of new products; to satisfy your requests today, and confirm the soundness of your choice tomorrow.
COMPANY PROFILE
---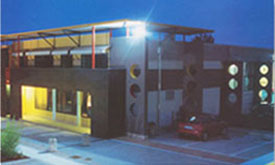 ABOUT US - OUR PHILOSOPHY

Qualify our suppliers in order to achieve a high quality choice for the best services and products to be offered to our clientele. Constant commitment in the design and research, with the purpose of identifying efficient materials and solutions suitable for the function of the products. Year after year, Nouvelle Plastique adds new articles to the wide range of products already available. The responsibility and expertise of our assistants guarantee the best solutions to our clientsÕ problems. A sound and reliable management is at the base of our commitment toward the client. A guarantee of stability and competence.
WHAT WE DO - THE MATERIAL

Polypropylene is a particularly versatile polymer. It has a double use, as a plastic material and also as a fiber. As a plastic. It is employed in the production of objects such as dishwasher proof food containers. It can be used in that it melts at temperatures higher than 160¡C or 320¡F. Polyethylene, a more commonly used plastic material, melts at about 140¡ C, which would imply that polyethylene containers would melt if they were to be washed in a dishwasher. As a fiber. Polypropylene is used in the manufacture of indoor and outdoor carpeting material, such as the one used around swimming pools or in mini-golf courses. It is exceptionally suited for outdoor coverings, as it is particularly easy to color and, unlike nylon, it is waterproof.